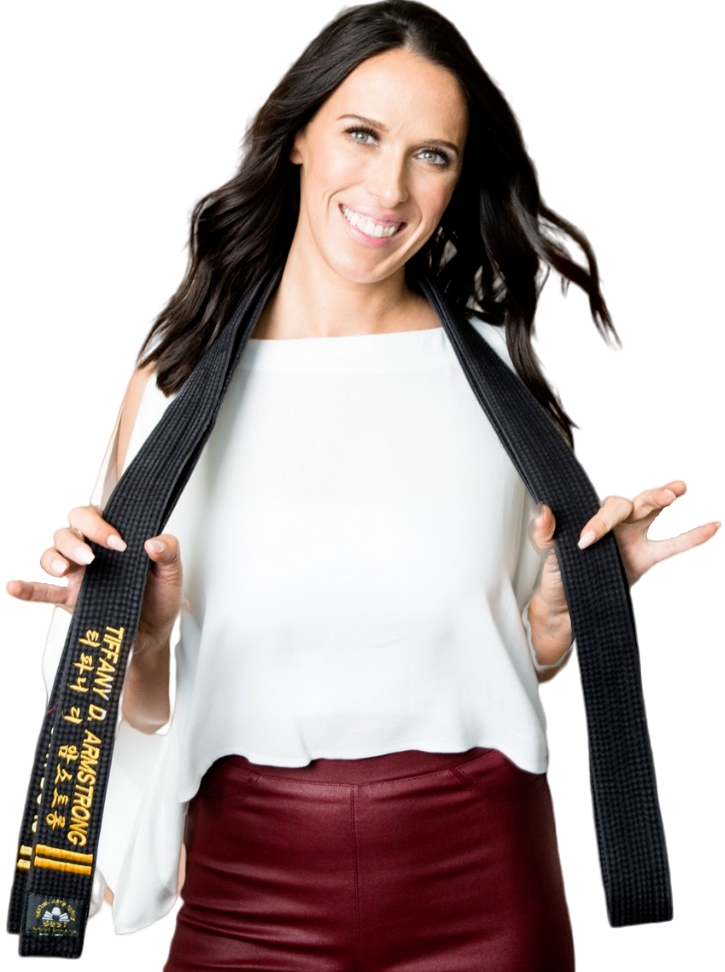 Tiffany Armstrong

2, 2nd Degree Black Belts
23+ Years as an International
Self-Defense Educator
Meet the self-defense expert
who's guiding women & families
around the world be to empowered
around their own safety!
After successfully fighting off an attacker using the very techniques you'll learn in Total Peace of Mind, I went on to earn two second-degree black belts, and studied many other forms of self-defense. They all specialize in something specific, so I gathered the best techniques from each!
I've taught over 200,000 women around the world street-smart self-defense that empowers them to be their own shero.
In this comprehensive course, I'll help you identify your strengths and live without fear knowing you can protect yourself and the children in your life.